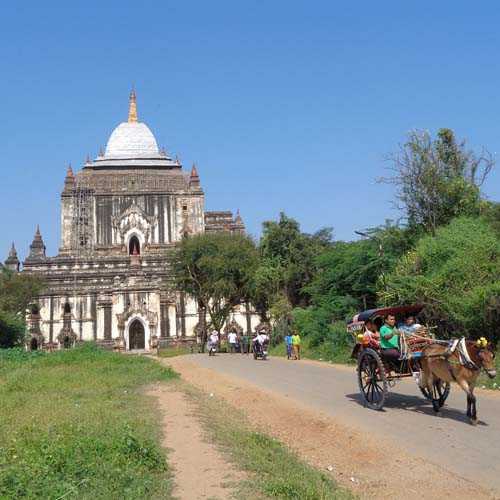 (1) Don't miss the romantic sunrise in Bagan.
You will never forget your time watching the big, red sun gradually emerge between the centuries-old temples, with those birds flying around the temples in the morning.
You will gain new strength for your life from the colorful Bagan sunrise. (The viewpoints are described in google map profile)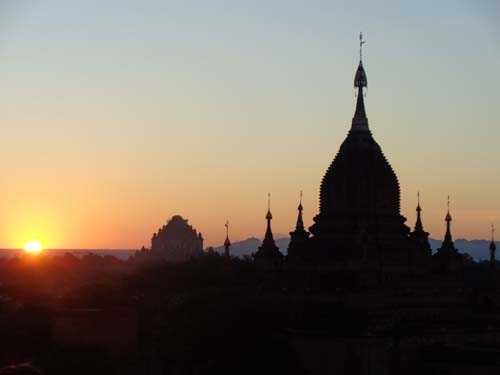 (2) Let's take the horse-drawn carriage ride
Horse-drawn carriages are the local way of transportation which still exists today
Then, why don't you try it?
Nothing can replace the feeling of riding this bumping carriage through the fields around the ruined temples which are hardly found by the main road. This experience will take you back to thousands of years.
Even at the end of the day, taking a horse ride for one hour should be obtained, and that would be a fantastic help forthe local family businesses.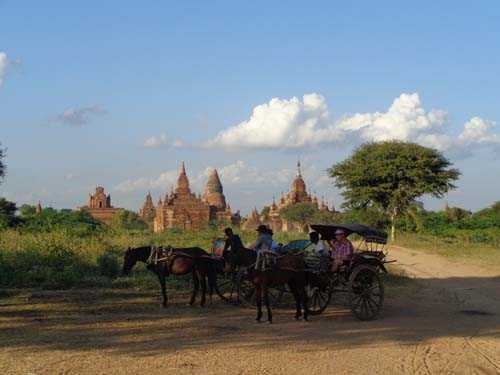 Trust me, you can get great experience by riding bicycle passing through Pagodas and villages. This activity will make you fit and care the environment. You might think it's going to be hot in the afternoon. Don't worry! Go inside the temples and relax, or sit under the trees and have a picnic.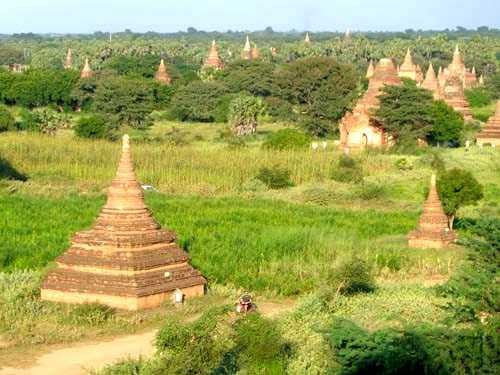 (4).E-bike is double fun
You will be surprised to see how our e-bike are different from what you imagine because it's like a real motorbike but with battery. These bikes can go faster and will take you to hundreds of temples in a day.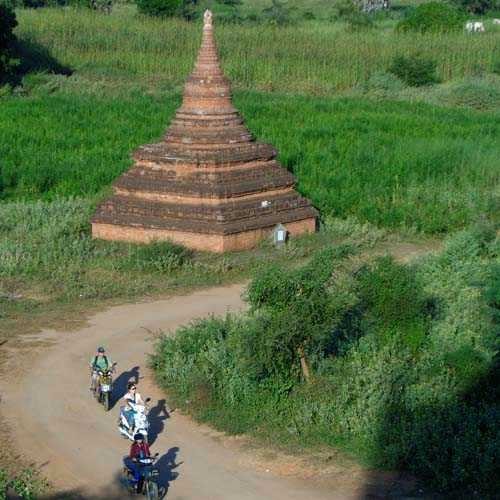 Written by May Myo Cho and Poant Poant