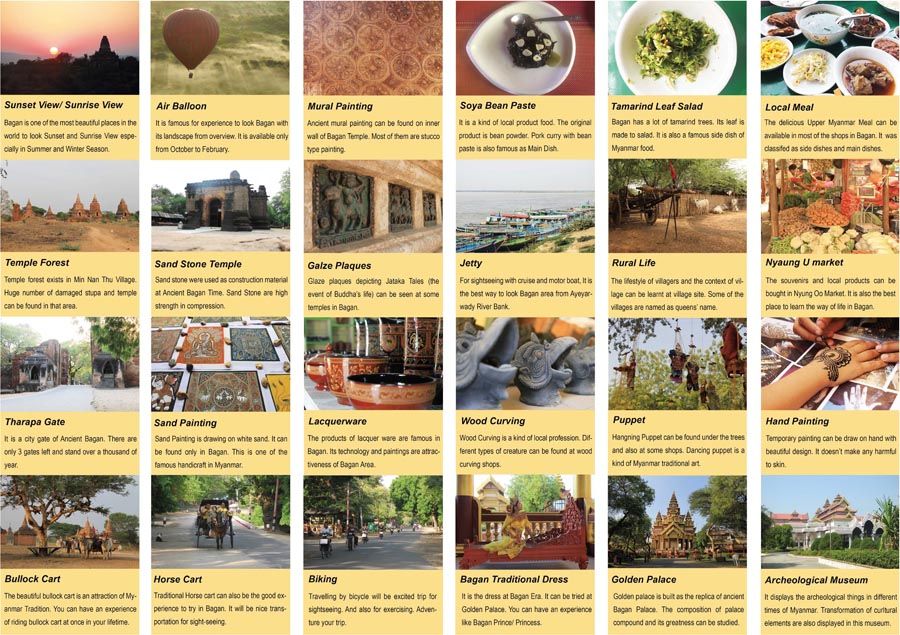 View Point Development
Looking at the sunset from the top of the pagodas is one of the most popular activities for all the tourists. However, from the aspect of preservation of monuments and safety assurance of tourists, climbing up the monuments has to be well-controlled.
Through finding alternative fascinating viewpoints such as river view, village view etc., visualizing on the map as "Discover Bagan", and distributing it to the tourists, it is expected that people will re-discover the attractiveness of Bagan.