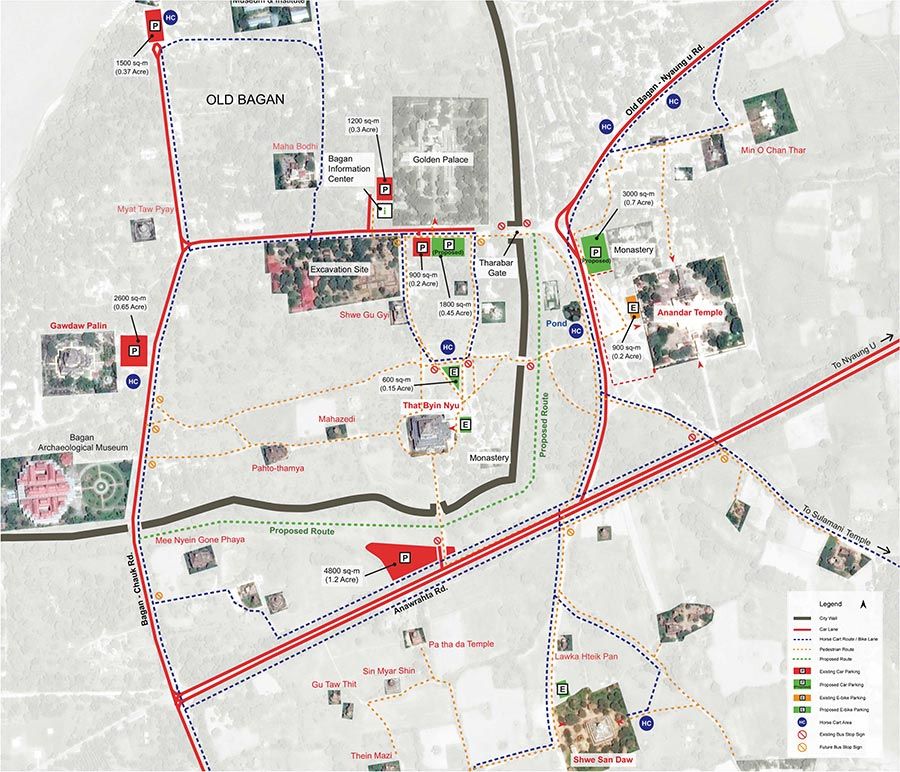 Visitors' Management Development
In the representative heritage sites in Bagan, the environments around the compound have not been managed properly. Therefore, large buses, passengers' cars and e-bikes park chaotically and block not only the circulation of the tourists, but also the view toward the monuments.
In order to make visitor's circulation smoother and ensure the wonderful view toward the monument, JET proposed a parking plan as a part of visitors' management. And it is expected that the trial will improve the environment around the monuments.