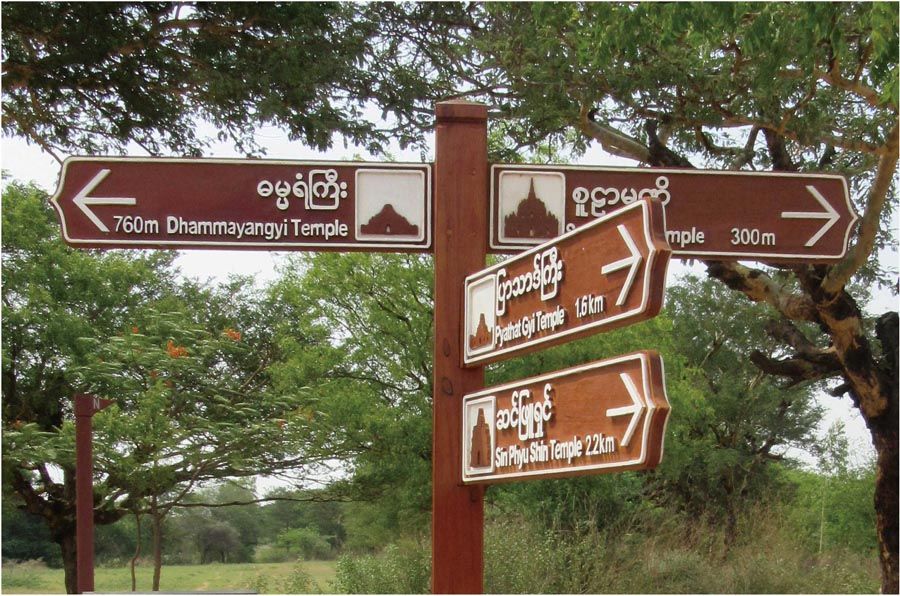 Public Signage System Development
To create a public signage system incorporating uniqueness of Bagan, systematic procedure from design to production must be well established as follows.
Material: Use teak wood as a local material from procurement and processing, and for its durability.
Design:Incorporate traditional designs while ensuring good visibility as public sign.
Production: Collaborate with carpenters who practice traditional wood carving techniques
Once it becomes a system by a guideline, it is expected to become sustainable as "Made in Bagan".