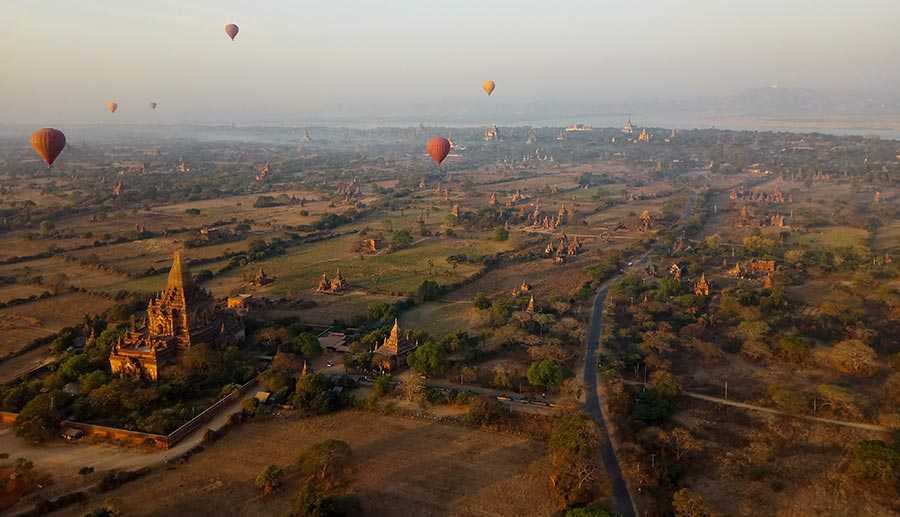 Wonder Bagan website is the very first official region specialized tourism website created by JICA (Japan International Cooperation Agency) Project collaborated with MoHT (Ministry of Hotels and Tourism). It was opened to the public since September 2015 with English and Japanese languages. Wonder Bagan website provides general information about Bagan and surroundings, and also comprehensive tourism-related information including sustainable and responsible tourism.
Now our website has been redeveloped and will contribute updated news about Bagan and its surrounding.We plan to add information in Myanmar language and other languages as well. Bagan Tourism Development Supporters (BTDS), which is formed of natives to Bagan, will update news about Bagan on the Wonder Bagan website, as well as the Wonder Bagan Facebook and Instagram pages. We aim to become the most reliable and attractive site for information about Bagan's tourism.
Greetings from the Land of Inspirational Arts!
"Bagan", which was founded as a developed civilization in the 11th century, is the heart of all Burmese. It set the foundation for all literature, arts and crafts, religion, culture, foreign affairs, economy, and politics. As the Burmese proverb goes, " A real Burmese should have been to Bagan." It is the richest archaeological site in South East Asia in the area of 42square kilometers filled with more than 3,000 religious monuments which were built from the 11th to the13th century.
You are warmly invited to come and see the arts and crafts, including murals, wood carvings, stone carvings, glazed work, and incredible architecture of the ancient Burmese from the 11th century, and feel the friendly hospitality of today's citizens. IOne visit will show you how mankind developed from a thousand years ago and compare with the people of other nations. You will find that Bagan is the milestone of human resource development in the 11th century.