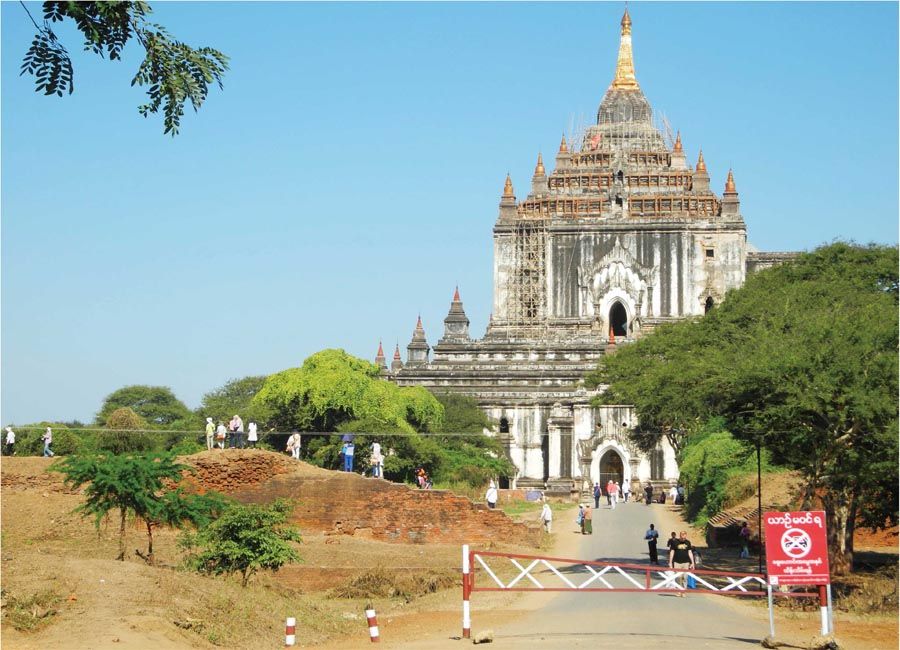 Traffic Management System
The increase in tourists has resulted in an increased traffic volume, impacting monuments and traffic safety. To mitigate traffic volume and to provide a better transportation system in the cultural Heritage Area, two demonstration experiments were conducted for 1) car parking control, 2) traffic regulation inside Old Bagan, 3) introduction of circular buses and 4) promotion of horse carts during sunset.
Based on the reflection on oppositions from private operators, an appropriate transportation plan will be developed for the heritage area.