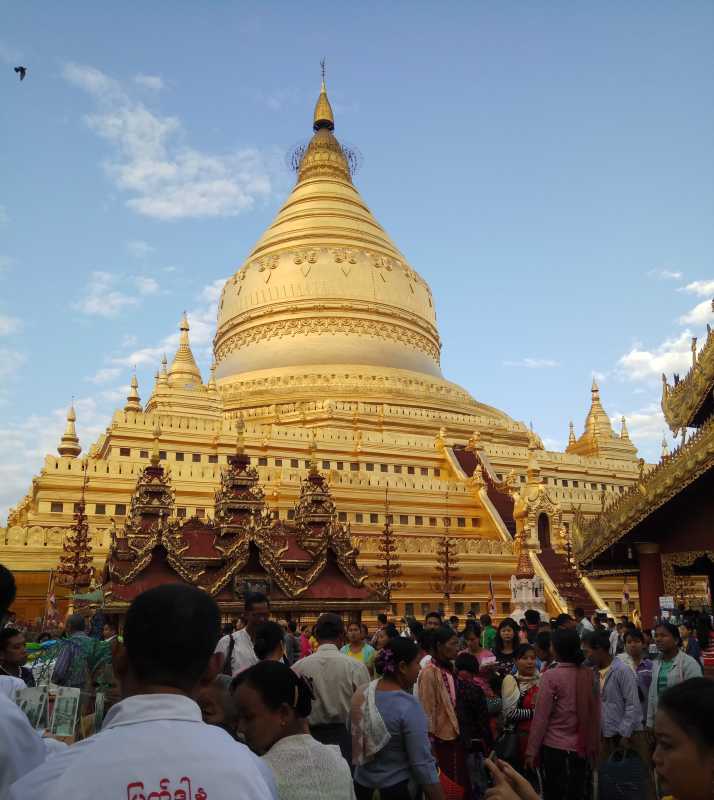 Shwezigon pagoda is situated in Nyaung Oo. The name "Shwezigon" derives from the Pali word "Jeyya_Bhumi". "Jeyya-Bhumi", literally translates to "the land of victory", "Jeyya" meaning "victory" and "Bumi" meaning "land". Shwezigon is a solid, cylindrical structure resting on three square terraces in the width of (160) feet and the height of (160) feet. It was built by King Anawrahta (A.D 1044 -1077) and completed by King Kyanzittha (A.D.1084-1113). It is the prototype of Myanmar Stupas. As it enshrined sacred relics of the Buddha Frontal bone, collarbone and a tooth, people believe that Shwezigon is the most venerated pagoda in Bagan.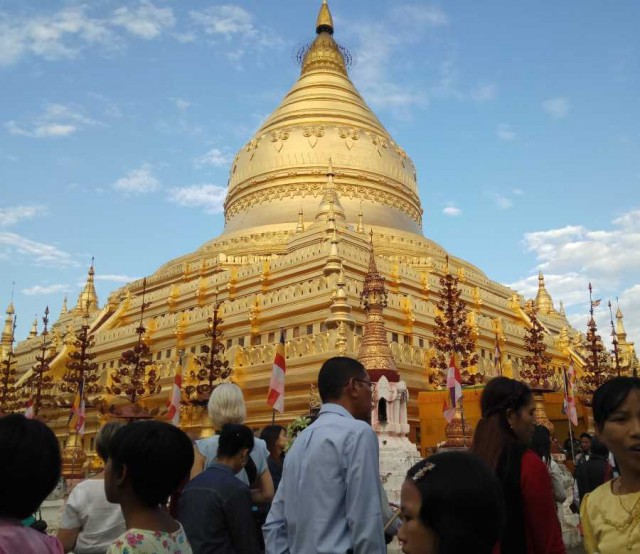 Shwezigone pagoda festival is one of the most famous and liveliest pagoda festivals in Bagan. It is held annually from (8) the waxing day of Tazaungmone to the new moon day of Tazaungmone according to Myanmar calendar, which falls around October or November of each year. The festival has been held since the Bagan dynasty and has just celebrated its 958th anniversary. Early morning on the full moon day of Tazaungmone, people from Nyaung Oo, Bagan, and villages around Bagan offer the donation items. This year (3000) donation items were accepted and donated to the (2000) monks and novices who are from Nyaung Oo and the surrounding areas. On the night of the full moon day (5000) candle lights are offered to the pagoda and groups of Buddhists recited the religious sermon.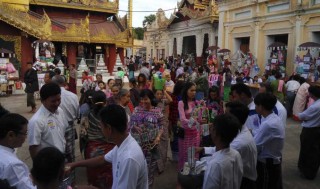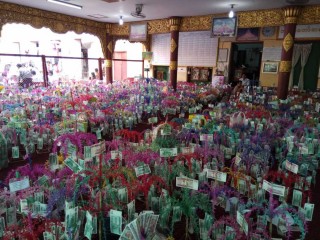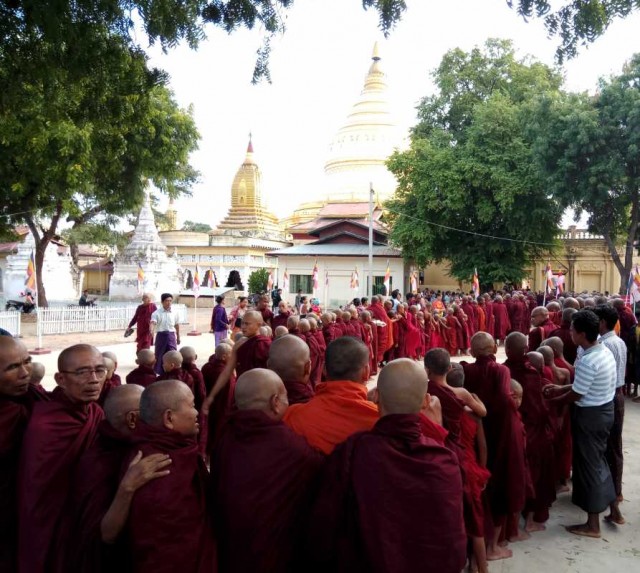 This year's pagoda festival featured 970 shops in the pagoda compound. People can buy everything for their houses and farms in this pagoda festival such as household items, kitchen wares, garden utensils, clothes, etc. Sellers from all around the country come and sell their local products. At night people can enjoy "Zatpwe", Myanmar opera with Myanmar orchestra. Both locals and tourists enjoy visiting the pagoda festival and exploring local products.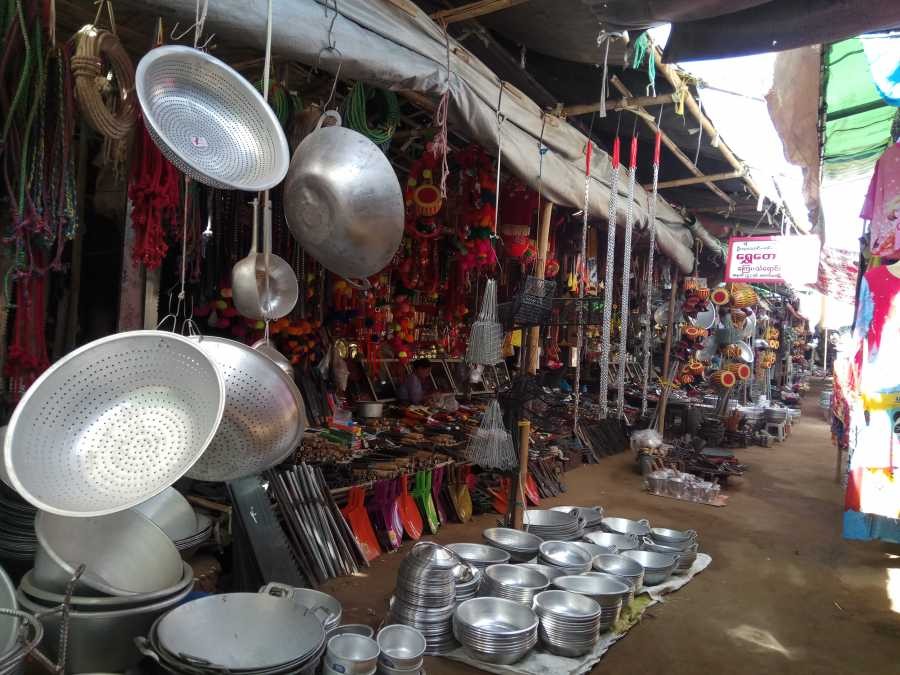 Ceremony of victory for completing gilded on Pagoda
Generally, every five years Shwezigon pagoda is gilded with gold leaves. The pagoda was gilded in 2008, and once again in 2016. The process took nearly one and a half years, from 10 April 2016 to 22 September 2017. All of the gold leaf and gold plate was made by using Myanmar handicraft gold leaf making techniques. Inverted lotus petal, bosses and fulfilled bloomed lotus petal were gilded the gold plate on the bronze plate so that it will be last long for many years by using more than 15 kilograms of pure gold. The rest of the stupa was gilded with (26158) gold leaves, With a base of three layers of lacquer, the last of which was mixed with vermillion to make it shinier. The total cost of gilding the gold leaves was 3.26 billion Myanmar Kyats. The ceremony of victory forthe completed gilding on the pagoda will be held on 18th and 19th November 2017.
The annual festival of Shwezigon pagoda is our valuable, intangible cultural heritage. Our generation should keep this culture forever.