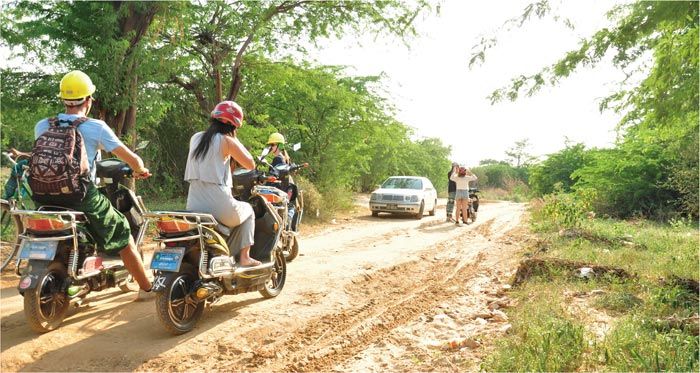 As for movement of tourists, users of e-bikes have been expanding in recent years. In order to secure the tourists and make the traffic environment better, inner roads in the heritage area have to be developed taking in consideration sustainability, maintenance, and harmony with the historical environment.
The solution to use crushed stone at the base and gravel and soil as a finish will make the road network in the heritage area improve without changing appearances from the current earthen road, and it will be expected to become a sustainable one.
Note: The project was cancelled in July, 2017 due to unforeseen circumstances.